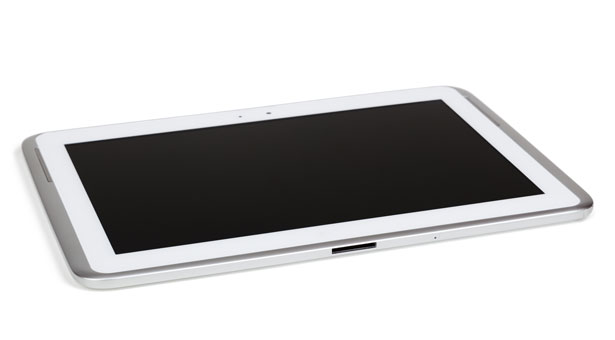 You've got the best pizza in town but do you have the largest customer base? In an era where "foodies" are finding their favorite new pizza joints on review websites and mobile apps, it's difficult to capture their attention if you don't put forth the effort to make yourself visible online. Before you decide that promoting your independent pizzeria online isn't in your wheelhouse or your budget, think again. Promoting your business online is simple enough to do on your own tablet or smartphone and it's affordable enough for any small business to manage. In order of importance, here are some ways to quickly, easily and inexpensively get in on the web marketing tactics that will put your pizzeria on the digital map.
Now, onto our 5 ways to promote your pizzeria with your phone or tablet…
1. Yelp
Yelp is currently the leading authority on restaurants, cafes and bars. Users rely on the local business directory for trustworthy reviews on which they base their dining decisions. Yelp reviews can have a major effect on your ability to attract new business. Brian from PizzaSpotz has said of bad reviews on Yelp, "If I see 4 – 5 bad reviews and they seem very credible and a couple of those are recent, I simply won't waste my money on those pizzerias."
In the same way that a bad review on Yelp could hurt your pizzeria, positive reviews can work wonders for it. Moreover, your pizzeria could end up being reviewed on Yelp whether you personally set up an account or not, so it's wise to preemptively set up, or claim, and personalize your own account for free. Here you can feature your restaurant and food photos, hours of operation, location, menu, price range and any other details about your facility, like outdoor seating, Wi-Fi, etc.
2.Email
Starting an email newsletter in order to keep in touch with your customers and extend special discounts and coupons to them is not only free, but it's also a great way to stay visible. You'll want to get permission to start emailing patrons and an easy way to do that while growing your distribution list is to implement a business card fish bowl or sign up promotion. You can leave a fishbowl for business cards at the font counter of your establishment, as I'm sure you have seen in many a restaurant, and do a free lunch drawing or offer something else in exchange for information. Pizza punch cards are a fair exchange for email newsletter sign ups and also promote return patronage.
3. Google +
While Google+ is basically a social media network, it is so much because of it being linked with the Google search engine. I don't need to explain to you how big of a deal Google is or why you should want to get yourself a piece of their prime search real estate because that's a given. What you might not know, however, is that setting up a Google+ account for your pizzeria can help you get on the radar. When you search for a business on Google it gathers a large sum of information from Google+. Couple that with the fact that your Google+ account is absolutely free and there is really no reason why you shouldn't use it to your advantage, right away.
4. Social Media
Yet another free and extremely effective marketing channel is social media. You should consider setting up an account either on Facebook, Twitter or Instagram. As the busy owner of a family pizza shop, chances are you don't have the time to run more than one social media campaign at a time, so trying just one on for size at a time is advisable. If you feel you aren't making much headway on one network, then you can quickly move on to the next. Trial and error is the name of the game when discovering which social media strategies work best for your business. Here are some objectives to focus on for each network.
• Facebook
Your Facebook users will be able to check-in using the location based feature. You should offer menu item or discount promotions for users who check-in at your restaurant as well as for those who like specific status updates in your Facebook page. Many pizzerias run special contests on their Facebook timelines, like trivia contests and pick winners for free large pizzas from a pool of Facebook users who share a specific post. There are lots of way to use facebook for your pizzeria and they can all be done via a phone or tablet.
• Twitter
Twitter will allow you to focus on bringing more attention to your Facebook page or website, if you have one, share positive reviews from yelp or food bloggers and update your audience about upcoming promotions and events. Remember that you should be sharing useful or interesting information and contributing to the overall conversation on this network, rather than solely promoting your business. The useful information you can share does not have to be info about your business only. Try sharing interesting info like this tidbit here on how pizza can help reduce some cancer risks. The goal is to engage, not to annoy.
• Instagram
I can't remember the last time I went on Instagram and didn't come across a "foodie photo" within the first minute of browsing pictures. "Food porn" is a trend that doesn't look to be fading away any time soon, so it's time to start taking some glamour shots of some of your famous pizzas, signature dishes and daily or weekly specials. You should also make your Instagram handle as visible as possible so users can tag you when they upload photos from their latest visit to your shop.
5. Online Menus and Ordering
While not a new food trend, the ordering of take-out and delivery online is growing and one you should take advantage of it. What I have particularly noticed is that customers will order from a specific restaurant, not because it's their first choice for food, but because the convenience of placing an order on their mobile device is preferred. You can hire a professional to design your own online ordering website or you can join other sites like, GrubHub, Delivery.com, Eat24, Seamless or Foodler – which will actually help expose you to more new customers. If you're not interested in online ordering just yet, at least make sure your menu is available online. If it's not already present on Yelp you can publish it on OpenMenu.com for free.
What will you do?
So, you've read all about our 5 ways to promote your pizzeria using your phone or tablet. Yes, you can also do each of these promotional steps on a laptop or desktop computer too. But just like your customers, you too may be looking to get more done while you're on the go and all you have with you is a smart phone or a tablet. However you do it, promotion for your pizzeria is a must. If you can't tackle all five steps at once, take it one step at a time, beginning with Yelp, then progress at your own pace. Eventually, promoting your pizzeria will come to you naturally and you'll love doing it, especially when it puts more money in your pocket.
[social-bio]
.
Other Pizzaspotz Posts You Might Enjoy:
Comments
comments