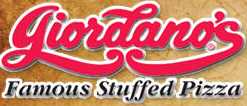 What People Are Tweeting About Giordano's
We have a new feature here at PizzaSpotz.com, Pizzeria Reviews via Tweets. We'll include real tweets about real pizzerias from real people. We'll also do a short review from the tweets we've collected. The tweets below are about Giordano's Pizza from Chicago. Talk about great Chicago style pizza, these tweets definitely tell that story. Also, at the bottom of this post, you'll see the most recent tweets about Giordano's and be able to leave your own comment or mini-review.
As we can see from below, people love eating at Giordano's in Chicago and its suburbs. Giordano's has over 40 Chiacagoland locations. They also have restaurants in Florida. At this time, Giordano's is pleasing customers in Lake Buena Vista, Orlando and Kissimmee. Giordano's also ships pizza anywhere, just in case you can't get to Chicago or Florida.
It seems that Giordano's has some of the best stuffed spinach pizza and parents like to tease their children with pictures of Giordano's. Oh my, how cruel can a parent be to their children? According to @enjoikris, pizza from Giordano's is just as good as a cold leftover as it is when they bring it to your table.
To top it all off, some people such as @luisfgiz believe the doors to Giordano's are actually the pearly gates of heaven. A pizzeria can't get a better recommendation than that.
Giordano's Tweets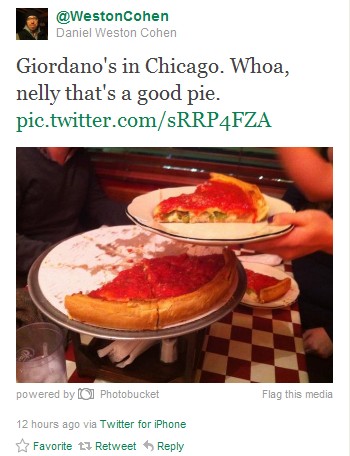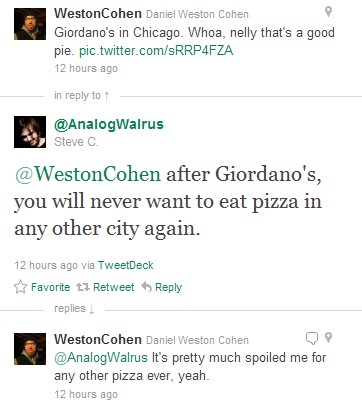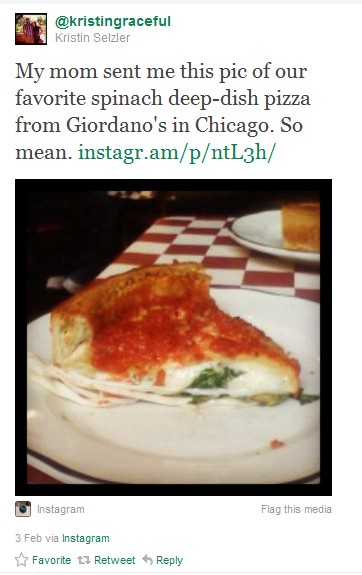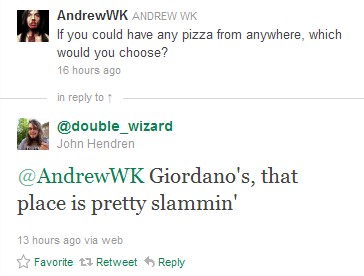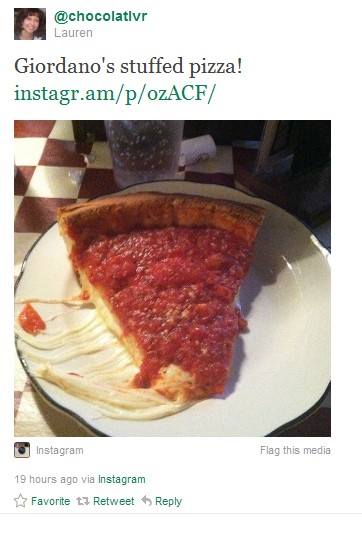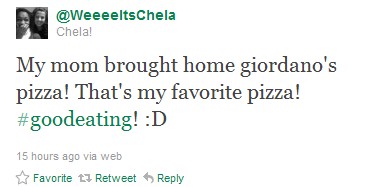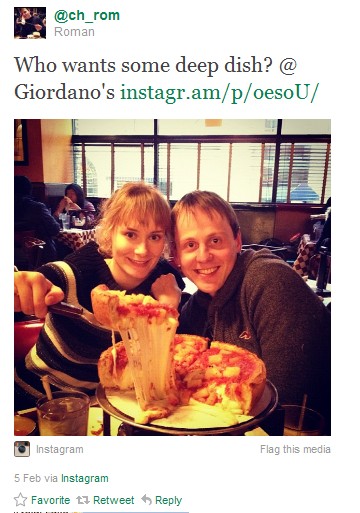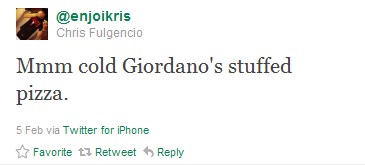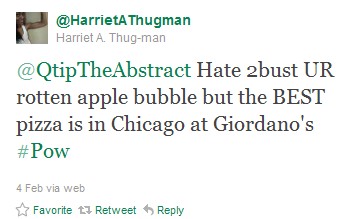 Most Recent Girodano's Pizzeria Tweets
Your Comments
We definitely don't want to leave out any Giordano's lovers. Feel free to write any Giordano's experiences below. Yes, even bad experiences will be accepted, but I know they'll be outnumbered by those who love their pizza.
Thanks in advance for your comments.
.
Other Pizzaspotz Posts You Might Enjoy: