PIZZERIA OWNERS: Do you want to help us with one of our giveaways? You get free PR and we'll make sure the contest we arrange for you will get you as much good publicity as possible. We'll promote the contest and provide winner names for you. You control the costs by letting us know how many pizzas or gift cards you want to give away, it can be one pizza or ten or more. Let's talk about the contest and the extra PR we'll do on your behalf.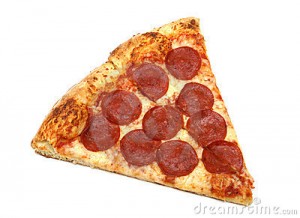 Win free pizza in many different ways.
1. Create a pizza list

Submit it via our contact form or on our facebook page and if we post your list to PizzaSpotz, you'll have an opportunity to win a free pizza.
2. Write Original Content for PizzaSpotz.

Here's one more opportunity to win a free large pizza from your favorite pizzeria. The content each month shared most via facebook and Twitter gains its author at least one free pizza, maybe more.
3. Participate in Contests for Our Newsletter Subscribers.

At various times, our partners will provide free pizza for our PizzaSpotz contests. These may be from an independent pizzeria or a chain. We have some unique contests coming up soon, so please bookmark our site or sign up for our mailing list.