Pizza Expo offer: Free promotion and "review listing" when you use our online ordering.

Call 972-870-9155 for details today!
Meet Our New Partner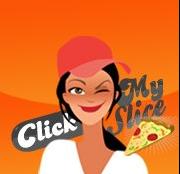 PizzaSpotz.com is proud to announce a partnership with Canada based ClickMySlice.ca (soon to begin American Operations as ClickMySlice.com). Through a new partnership with ClickMySlice, PizzaSpotz.com will now offer online ordering to pizzerias in our World Pizza Directory. We will be working specifically toward the goal of finding American pizzerias who need online ordering capabilities, but we'll also be happy for pizzerias in Canada, Australia and the UK to contact us about our online ordering "Three Month Free Trial" offer. If you have any questions, call us at 972-870-9155 and let's talk "ordering pizza online."
.
Specializing in Pizza Because You Do
Of all the online ordering websites available, we felt it best to go with ClickMySlice.com, a new entrant into the online ordering market. We love their passion for pizza. It matches the passion we at PizzaSpotz have for pizza, the pizza industry and for pizza makers. Pizza is life and life is too short for your business to go with an online ordering site that does not specialize in your specialty.
.
Compare
Our prices are lower:
Per Order
Click My Slice After 3 month free trial (99 cents per order if you have an existing website)
Others ($1.95 + Credit Card fees and more)
Costs By %
Click My Slice After 3 month free trial (8%)
Others (10% – 15%)
What You Get
If you have no website: You get a free website that will include:
Intro
Full Menu
Online Ordering Ability
First three months free-afterward 8% cost or flat fee if you choose
All Contact Info
Google Map
Photos and More
Never a contract
Coupon and email campaigns
Free PR from PizzaSpotz
If you have a website:
We will fully integrate online ordering into your current site
You will have online ordering in 3-4 days
Your first three months are totally free
99 Cents per order after your three month free trial.
There's never a contract
Multiple ways to receive orders – it's your choice – phone, fax, printer or email
Coupon and email campaigns
Free PR from PizzaSpotz
It Really Is Risk Free
* 3-4 days to set up
* No cost for first three months
* Can cancel anytime, even before 3 month free trial is over
* You Establish a good relationship with "free" pizza promotion website PizzaSpotz!
.
Ordering Pizza Online is Important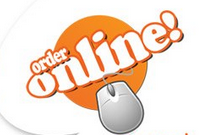 Shawn Randazzo, a speaker at the 2013 International Pizza Expo, owner of Detroit Style Pizza Co. in St. Clair Shores, Mich and the 2012 Pizza Maker of the Year says that after installing an online ordering system, his sales from online orders were 2% of total sales within weeks. Not only that, Shawn noticed that online orders were on average 25% higher than delivery phone orders or take out orders. The reason for this is most likely due to the extra time customers have to order online. They aren't rushed when your order taker is rushed.
More people today are growing up with online ordering as part of their everyday life, whether that is making airline reservations, buying books from Amazon or ordering a pepperoni pizza from their office computer or via an app. Ordering pizza online is now a way of life. Just ask Domino's Pizza who last year had their first 12 month period (April 2011-April 2012 when online ordering went over the $1 Billion mark in sales.
We hope you choose PizzaSpotz / ClickMySlice
For ordering pizza online, we ask that you try the PizzaSpotz/ClickMySlice.com partnership to provide you with the best in online ordering. The risk free/no contract three month trial is really risk free. If after three months you are not satisfied with the service (a rare occurrence with a 98% retention rate) just let us know. If you cancel online pizza ordering via our partner, whatever relationship you have grown with us at PizzaSpotz will remain in good standing.
Remember, pizza is our passion at PizzaSpotz and at ClickMySlice.com.
If you have any questions or would like to have a representative contact you concerning your need to offer pizza ordering online to your customers, please use our contact page to send us a message.
.
Other Pizzaspotz Posts You Might Enjoy:
Comments
comments