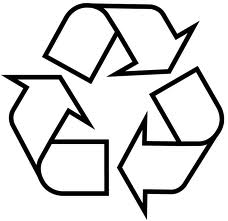 Eco-Friendly Pizza Takeout
Raise your hand if you've never heard of a recyclable pizza box. I see a lot of hands out there. If you're concerned about the environment, you may be interested in knowing about this new invention. Out of the Nevada desert, Parhump, Nevada to be exact, inventor Robert Vonalst has developed what he simply calls "The Recyclable Pizza Box." If interest from a manufacturer arises to mass produce "The Recyclable Pizza Box," we may see empty pizza boxes sitting next to trash bags curbside on garbage day as a thing of the past.
Helping the Environment
Millions of pizzas each year are taken home to be devoured and the box tossed out with not thought given to recycling. This trend only goes higher each year. Discarded pizza boxes put a strain on already cramped landfills. There may be no call for a recyclable pizza box, but there could be benefits to the environment and to our landfills if this new pizza box becomes a smash hit with eco-friendly pizza consumers.
I'm not exactly sure how the Recyclable Pizza Box works, the press release that crossed my desk had some details, but not many.
* This eco-friendly pizza box will require no extra effort from the pizza consumer
* The Recyclable Pizza Box will be manufactured from low priced materials (probably not as cheap as cardboard)
* Also, the Recyclable Pizza Box will be dishwasher safe and easy to clean.
So, how will the new Recyclable Pizza Box work?
With a lack of details provided, we can assume that The Recyclable Pizza Box will be owned by the pizza consumer. The press release mentioned takeout pizza, not delivery. So this won't be added cost to the pizzeria operator. The consumer will bring their recyclable pizza box into the restaurant and the pizza operator will place the ordered pizza into the box. The customer will then take the pizza home.
I doubt all pizzeria owners will welcome this, especially on a busy Saturday night. One could see how this could cause a back up in the kitchen. Would love to know the thoughts of any pizza makers and lovers out there. Please leave a comment below and please share this post with others.
.
Other Pizzaspotz Posts You Might Enjoy: