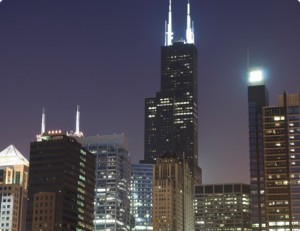 The people who bought the Sears Tower in downtown Chicago is now offering pizza delivery insurance for pizza chains and independent pizzerias.
The program is called PizzaGuard (find them at http://www.willisprograms.com/pizzaguard.html) and they want to specifically provide cost effective coverage for the pizza delivery industry.
The PizzaGuard insurance is available all over the United States except for Hawaii, Massachusetts and Vermont.
Karen Kiernan, PizzaGuard pizza insurance Program Manager states, "With 25 years of experience working with the Pizza industry, we were able to develop an extensive pizza delivery insurance program with coverages that are unique to this class of business. We have an excellent carrier who has partnered with us on a nationwide basis so we are able to offer this alternative program to brokers and agents across the country. I am thrilled to be a part of this new pizza insurance program."
This could be what you need as a small chain or a independent operator. Have you used pizza delivery insurance such as this one offered by PizzaGuard? If so, please let us know.
.
Other Pizzaspotz Posts You Might Enjoy:
Comments
comments