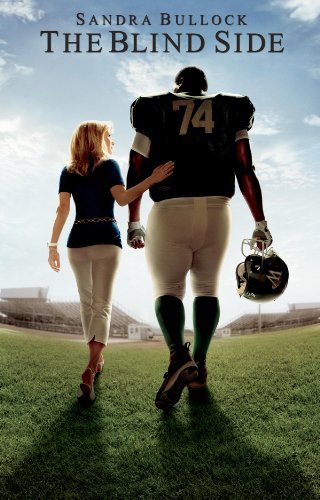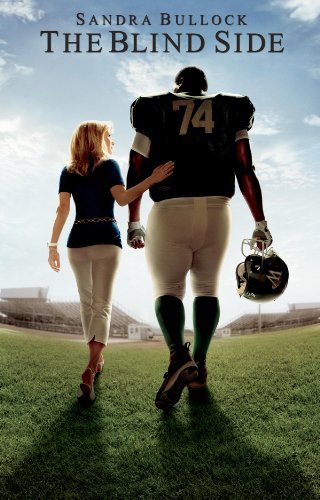 In honor of the Superbowl, we thought we'd make a Pizzaspotz list about the top ten football movies of all time. Of course, we'll have a large pizza while we watch these, maybe have a football movie marathon and eat a large pizza with each of these. That's how great pizza is and how well it goes with football, real or fictional. Feel free to add your favorite football movies to this list. We'd love to read your comments.
Now onto our Top Ten football movies to watch while eating pizza list
10. Radio
This is a touching story and could cause some tears to fall if… you're watching this with a girlfriend or wife. In Radio, football coach Harold Jones (Harris) befriends Radio (Gooding); a mentally-challenged man. Radio becomes a student at the high school and becomes an inspiration to the team and to the city of Anderson, South Carolina. Radio and the coach develop a friendship which extends over several decades. Like all football movies, there is a big dose of inspiration in it which will fill your heart and leave you enough inspiration to pass onto family members and friends.
9. The Game Plan
In this hilarious and heartwarming family comedy, one of the sport's toughest players ever takes on his biggest challenge yet — fatherhood! A superstar with an ego bigger than a football field, Joe Kingman (Dwayne "The Rock" Johnson) is getting ready for a run at the big championship game when the 8-year-old daughter he never knew existed shows up at his not-so-family-friendly bachelor pad. As the big game gets closer, he begins to realize the most meaningful win he can achieve is the heart of the one little fan who counts the most. While not exactly my choice of a great film, it is still good for its feel good genre, but I did have some help making this top ten football movies list from our staff. Women. Go figure.
8. Knute Rockne All-American
I remember watching this movie one late night while watching TBS as a kid. I was inspired even then by the Knute Rockne half-time speech in which he implores his team to "win just one for the Gipper." There's nothing like an old black and white film to bring back the nostalgic memories of when people had jobs, politics didn't polarize and people were more easily entertained. While you're watching the films on this list and devouring pizza, make sure not to skip an oldie and definitely a goodie. After all, if it weren't for Knute Rockne, there'd be no forward pass in football. Now, how boring would that be?
7. Facing the Giants
I didn't want to see this movie when it first came out, so I didn't. Then when our church said they were having a Facing the Giants night, I really didn't want to go, but I did. I wasn't blown away by the wonderful acting, because there wasn't any. I was blown away about a story of faith as told through the eyes of a failing high school football coach, the politics behind boosters and losing seasons and how an entire team, a school and a town can catch the fever of faith when it is authentically lived out by one man. Whatever giant fear we face can be overcome. This is a movie I need to watch weekly. That's how inspiring Facing the Giants is and why it is in our top ten football movies to watch while eating pizza list. In fact, it should be in every top ten football movies list, pizza or not.
6. Brian's Song
A true story based on the unique relationship between the black Gayle Sayers and the late white athlete, Brian Piccolo. These two men were running backs for the Chicago Bears in the 1960s. Even though this film is on our list, it is more like a movie about friendship with the two main characters who just happen to play professional football. This movie is sappy and is probably best suited for Chicago Bears fans or for women. But with all these rough and tumble football movies to watch, you may want to download this one or stick it in the DVD player, especially if you need some salt on your pizza. Just aim your tears toward your slice and you'll be all set.
coninute reading to see our #1 football movie to watch while eating pizza…
.
.
Other Pizzaspotz Posts You Might Enjoy:
Comments
comments