Fun Pizza Ideas Straight From Your Oven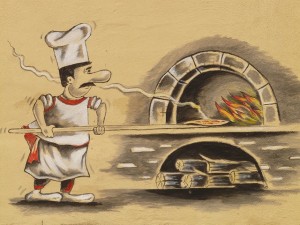 There are a lot of fun pizza ideas floating around the internet. Jorge, a PizzaSpotz reader from Portugal sent me his top ten fun pizza ideas list and I'd have to agree with him, these are some great ideas to make pizza fun for friends or family.
So if you have a pizza birthday party coming up soon or you just want a more interesting way to cook pizza for your family, friends, or loved one, there are some fun pizza ideas here you can use in your own kitchen. Make a pizza today with one of these pizza suggestions and please show it to us on our Facebook page. We love for our readers to send us pizza pictures to our Facebook page.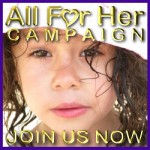 We love our readers here at PizzaSpotz. We try to help when we can. We hope Jorge's fellow readers here at PizzaSpotz will visit the Indiegogo campaign he's created to benefit his daughter. You can read more about his "All for Her" campaign at the Indiegogo page. Please visit and help if you can – http://sn.im/SeeAllForHer
Now onto Jorge's Fun Pizza Ideas list:
10. MY PIZZA IS SMILING AT ME!
No more boring pizzas: Make a face; an easy one is a smiley; use, for example, bacon for the mouth and a couple of olives for the eyes – single or over slices of boiled egg. Make your face as simple or complex as you wish. Always a success.
9. PIZZA TIME
Make a clock: For example, use bacon for the hands, and pepperoni, olives, or whatever you like in place of the numbers. The size of the pizza is similar to a kitchen's clock, which nobody's expecting to have served to eat! This pizza is a success every time. Make sure you take your time eating it :-).
8. YUMMY SURPRISE
Buy several different types of pizzas for this.
Variant 1: Serve the plate(s) with slices of different kinds, ALL UPSIDE DOWN.
Variant 2: Wrap each slice in aluminum foil; see their anticipation as they unwrap each slice not knowing what's going to be… just great!