List by Brian of the PizzaSpotz Staff
Our Top Ten Gary Cooper Movies. What are Yours?
Gary Cooper was born in 1901 in Helena, Montana. So you can see where his love of cowboy films came from. He was a man of the west. He only lived to be 60 years old Even in a career shortened by cancer, Gary Cooper acted in 115 films, beginning in 1925. Gary Cooper was a great man and gave the film viewing public his all in every single film. I have only begun to appreciate Gary Cooper and look forward to seeing as many of his 115 films as possible. If one of your favorite films isn't on this top ten Gary Cooper Movies list, please add it to the comments section.
10. A Farewell to Arms (1932)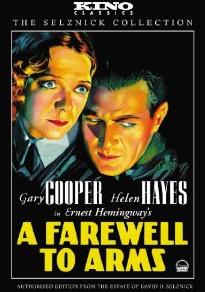 This film is based on the Ernest Hemingway novel and is the story of an ambulance driver (Cooper) and a nurse (Helen Hayes) during World War I. A lot of the gore we know occurred in World War I isn't too evident in the film, but at times Cooper reflects on war itself and this may be one of the first films to question why we fight. By far, this is not one of the greatest World War I films, it isn't even Gary Cooper's greatest World War I films, but it is a great adaption of Hemingway's novel by writers Benjamin Glazer and Oliver H.P. Garrett.
More Info on A Farewell to Arms:
,
9. Springfield Rifle (1952)
This film, made just after High Noon, combines the western genre with that of the Civil War. I assume you could also add a dash of espionage too. After all, Cooper plays the Union's first counter espionage agent. He's in charge with finding out who is stealing cavalry horses. The movie also stars Lon Chaney Jr. and even includes Martin Milner of Adam-12 fame.
Get More Info on Springfield Rifle
8. The Virginian (1929)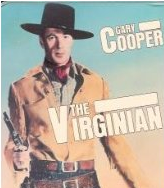 Compared to 21st century film making, this dated film seems like a "B" Western, but The Virginian was so very important in launching the Western genre to prominence and Gary Cooper to eventual stardom. Something you may not know is that there were five screen adaptations of the famous Owen Wister novel The Virginian. This version is the only one that made it to classic stature.
.
7. Friendly Persuasion (1956)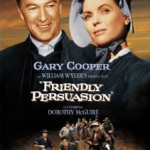 This movie evokes memories of Gary Cooper in Farewell to Arms and his plaintive thoughts on war in that film. Here, Cooper is the Quaker father of a young boy who goes to fight in the U.S. Civil War. Even though his son was raised in a religious family who believe war is wrong and is against their own religious beliefs, he still makes his own choice to fight. Gary Cooper understands that each person is responsible for making his or her own decisions and will be judged by God for their actions and choices. Many Quakers have said this film accurately portrays their beliefs. Not many Hollywood films can say they get it right when it comes to religious matters, but Friendly Persuasion can.
Get More Info on Friendly Persuasion
6. Meet John Doe (1941)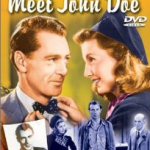 Probably one of the best statement films of Frank Capra's career, John Doe embodies so much of present day society – fraudulent journalists and greedy and dishonest politicians. Frank Capra was an amazing director, especially since he made such populist films such as this one, Deeds Goes to Town and Mr. Smith Goes to Washington. Believe it or not, these films, admired by many film goers who loved Roosevelt and his New Deal, were directed by a man who was a staunch Republican conservative who not once voted for Roosevelt. Crafting amazing stories that went against his own personal beliefs showcases his true talent. Gary Cooper stars in two of those films and they are both on this list.
Get More Info on Meet John Doe
5. The Pride of the Yankees (1942)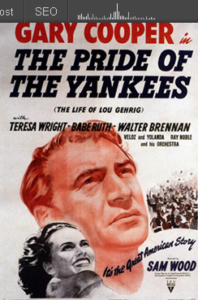 Probably the most popular of baseball movies, The Pride of the Yankees rightfully deserves to hold the number one spot on our Top Ten Baseball Movies list. Lou Gehrig (Cooper) was not supposed to be a baseball player. He was going to be an engineer, that's what his immigrant parents wanted for him, a good career. But the talent that was Lou Gehrig was found on the Columbia University baseball team and the rest is history. All other baseball biopics are judged against the brilliance and authenticity of this film. This is the film that helped create in me a love for baseball.
Get More Info on The Pride of the Yankees
.
4. Beau Geste (1939)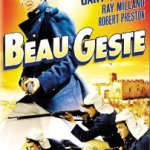 Just look at this star-studded cast – Gary Cooper, Ray Milland, Robert Preston, Susan Hayward, Broderick Crawford, and Brian Donlevy. Of these, only Brian Donlevy was nominated for an Oscar (best supporting actor). This was a remake of the 1926 version which featured Ronald Colman. We've often heard about the French Foreign Legion in television shows, comics, and in other places in pop culture, well, this film is where those references originated. This is by far, the most popular film depicting the French Foreign Legion. In Beau Geste, Cooper and his brothers join in order to escape their own troubled past. They find out, that under a sadistic sergeant, they now have a troubled present day situation in the Sahara Desert. A must see if you haven't already enjoyed this classic.
Get More Info on Beau Geste
Sergeant York (1941)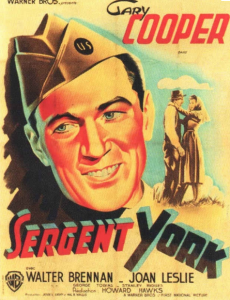 It seems as though Gary Cooper acted in two genres more often than not, films about war and western films. These may have been his preference or it might have just been the trend in the 30s through 50s, or a little of both. Of all his movie parts, his portrayal of Alvin York may have been his most inspirational one. This movie was in theaters while Pearl Harbor was being bombed. Reports from the time state many young men saw this movie and went directly to their local recruiting office to sign up to fight for America. Talk about an inspiring film! Funny thing is that the film deals with York who because of religious convictions, does not want to kill. He believes it is wrong. But in the end, as a citizen of a country he loves, he does find out that killing is justified in war. He becomes the most decorated soldier of World War I. Amazing!
Get More Info on Sergeant York
Mr. Deeds Goes to Town (1936)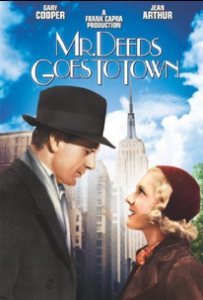 We all, at times, have wished that a long lost relative would leave us a fortune. One of the most popular movies ever to portray this story is Mr. Deeds Goes to Town. Gary Cooper plays a greeting card writer and tuba player who inherits such a fortune. But Gary Cooper who plays Longfellow Deeds is just a simple man. This is an awesome comedy and social commentary and if you're not into westerns, even classic legendary western movies, this should be the #1 Gary Cooper movie on your "must watch" list.
Get More Info on Mr. Deeds Goes to Town
.
.
Finally, number one on our list of top ten Gary Cooper movies is….
1.High Noon (1952)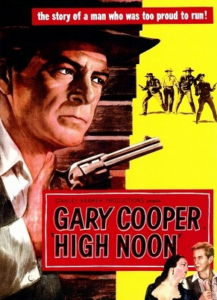 The judge in High Noon has this to say about Hadleyville, "This is just a dirty little village in the middle of nowhere. Nothing that happens here is really important." But he's wrong. Hadleyville, New Mexico Territory is the setting for one of the best western movies ever. A movie of courage, fear, pride, duty and revenge, High Noon is by far, the best movie in Gary Cooper's illustrious film career. In High Noon Cooper plays Will Kane, the Marshall of Hadleyville, New Mexico Territory when an outlaw returns on the noon train, vowing vengeance on the man who had sent him to the gallows, only being pardoned on a legal technicality. Kane is left alone, no townspeople or his former deputy will help him in fighting the outlaw and his gang. The psychology of this western is almost as good, if not better than the directing, cinematography and acting.
Get More Info on High Noon
We hope you've liked our top ten Gary Cooper movies list. We hope you'll check out some of our other movies related lists, like Top Ten Cary Grant Movies to Watch While Eating Pizza or our Top Ten Gangster Movies to Watch While Eating Pizza
.
Other Pizzaspotz Posts You Might Enjoy: