This list is brought to you by @leonardocsouza and his favorite charity The Girl Effect. Please visit their website and support this worthwhile charity which is devoted to the idea that the empowerment of girls is the key to significant social and economic change in developing countries.
Top 10 Movies About Moms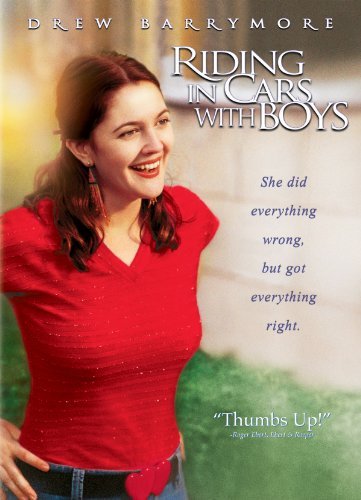 The idea for this list was suggested by my lovely wife @vargasl. There is a little bit of everything in this list, but the main theme surrounding it is motherhood, and the importance mothers everywhere exert over our lives.
(These Top Ten Movies About Moms are sorted by release date in ascending order)
Sophie's Choice
(1982 – http://www.imdb.com/title/tt0084707/):
This movie could easily be named "the hardest decision a mother has ever
made". Meryl Streep shows in this movie that 30 years ago she already
deserved what was at the time her first Academy Award (Oscar) for Best
Actress. To be watched with tissues at hand.
Watch or Buy Sophie's Choice
The Joy Luck Club
(1993 – http://www.imdb.com/title/tt0107282/):
Beautiful story, spanning multiple generations of Asian women, with
each generation trying to give a better life to the next one, which in
turn takes a while to recognize and/or appreciate that. Doesn't it
sound familiar?
Watch or Buy The Joy Luck Club
How to Make an American Quilt
(1995 – http://www.imdb.com/title/tt0113347/):
Another great story, with bride-to-be Winona Ryder absorbing many stories
from her grandmother and a group of friends, while they make her wedding gift
(the quilt of the title). The film is based on the book of same name.
Buy How to Make an American Quilt
Anywhere But Here
(1999 – http://www.imdb.com/title/tt0149691/):
A drama with hints of humor, this time with Susan Sarandon as
the mom and Natalie Portman as the daughter. I can't remember much of
the plot, but I do remember some of the fights between mother and
daughter in their journey of discovery throughout the movie.
Watch or Buy Anywhere But Here
Riding in Cars with Boys
(2001 – http://www.imdb.com/title/tt0200027/):
You may be used to Drew Barrymore in her usual sappy romantic comedies,
but this is not one of them (even though she is her usual adorable self).
This is a drama of a single mother that tries hard to raise her son, while
still having her dreams of becoming a writer. I watched this movie at the movie
theaters when it was released in 2001 and never had a chance to watch
it again, but I can still remember this memorable line delivered by
Drew's character: "One day can change your life. One day can ruin your
life. All life is is three or four big days that change everything."
Watch or Buy Riding in Cars with Boys
Away We Go
(2009 – http://www.imdb.com/title/tt1176740/):
Such a lovely movie about a couple trying to find the best place to start a
family, traveling all around the country while the wife is pregnant.
You also get a chance to see many different . Funny, romantic,
dramatic, touching, all mixed together.
Watch or Buy Away We Go
The Conspirator
(2010 – http://www.imdb.com/title/tt0968264/):
In a drastic change of rhythm, this strong movie (as all Robert Redford's
movies are) shows a mother preferring to risk being hanged than to
give up on her son, while she is on trial as a co-conspirator in the
assassination of Abraham Lincoln.
Watch or Buy The Conspirator
The Kids Are All Right
(2010 – http://www.imdb.com/title/tt0842926/):
Two moms would make everything a lot easier, wouldn't it? Not necessarily.
This movie brings the dramas and complexities of a modern family with two mothers,
and how everything gets extra complicated when the children locate their
biological father and want to bring him into their lives.
Watch or Buy The Kids Are All Right
Secretariat
(2010 – http://www.imdb.com/title/tt1028576/):
I get goose bumps just remembering this movie. My parents went to watch it
first and called me right after they got out of the movie to say "You
have to watch this movie!". Here is the true story of a housewife
(played divinely by Diane Lane) that decides to take over the stables
left by her father, and enter the male-dominated world of
horse-racing. Ah, and she also has to preserve her ow family while
doing all of this. A really inspiring woman.
Watch or Buy Secretariat
Mars Need Moms
(2011 – http://www.imdb.com/title/tt1305591/):
You know when a movie turns out to be a lot better than you expected? This
is one of those. I watched with my daughter (8yo) and loved it. It is
a well done movie and it has a very important message on why mothers
are so special (that it makes even Martians come after them :))
Watch or Buy Mars Needs Moms
Notable absences this movies about moms list (simply because I haven't watched them to judge :)):

Stepmom (http://www.imdb.com/title/tt0120686/),
The Blind Side (http://www.imdb.com/title/tt0878804/),
All About My Mother (http://www.imdb.com/title/tt0185125/).
Thanks for reading @leonardocsouza's "Movies About Moms" list. Now it's time to visit his favorite charity, GirlEffect.org. If you have a favorite charity you'd like to promote with a pizza list, please let us know.
.
Other Pizzaspotz Posts You Might Enjoy: