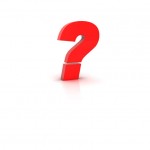 There are all kinds of different personality quizzes on the internet. Here, we've taken pizza and various personality traits and combined them to get the "What type of pizza slice are you?" pizza quiz. Let us know in the comment section below how accurate our quiz describes your personality.
We'll tweak this pizza quiz from time to time just to make sure we can describe our readers better. We know you visit PizzaSpotz basically because of your taste buds and stomach, but we want to keep you coming back because of your mind.
We'll create more quizzes in the future and would also like to know the types of quizzes you like best.
Thanks,
The PizzaSpotz Staff
.
Other Pizzaspotz Posts You Might Enjoy: