Posted by Brian of PizzaSpotz.com
Pizza lovers come in all shapes, sizes and colors and have various preferences when it comes to the type of pizza they enjoy.
We feature the largest list of independent pizzerias and regional chains (with website links) anywhere on the internet. So what has taken us so long to get this directory of national pizza chains put together?
Since there are no excuses, here is the directory in alphabetical order:

In 1959, Joe Aurelio Jr., at age 26, opened a small his first restaurant. This was a table restaurant on in Homewood, IL. Beleive it or not, pizza was not a big seller for him. Aurelio's was know for its famous beef sandwiches. Eventually, people began trying his pizza and word soon spread about Aurelio's pizza and the line was out the door and down the block. People were flocking to Homewood, IL from everywhere. I'm proud to say that one of my first pizza experiences was in Homewood, IL at Aurelio's. Maybe that experience at Aurelio's was one of the first inspirational moments that has led to the creation of PizzaSpotz.com.
Aurelio's has 43 locations in six states. Click here to find a location near you.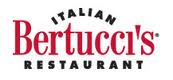 Bertucci's is a growing national Italian restaurant chain featuring a brick oven in each restaurant. Originally based in Massachusetts, Bertucci's in the 1990s, expanded their chain to Virginia, Georgia, New Jersey, Florida and Illinois. This is an amazing chain that began as a dream of a man who owned an ice cream stand. Look where dreams will take you.
Click here to learn more about Bertucci's
Blackjack Pizza was founded in 1983 in Colorado by former Domino's Pizza employee Vince Schmuhl. At the time, Domino's was the only major pizza delivery store in the Rocky Mountain region. Blackjack Pizza became a franchiser in 1988 and today they have 45 stores in 4 states. My first experience with Blackjack Pizza occurred on my honeymoon in Cheyenne, Wyoming. Blackjack was actually the first pizza I ate as a married man. MmmmMmmmmMmmm.
Click here to learn more about Blackjack Pizza.
.
Boston's The Gourmet Pizza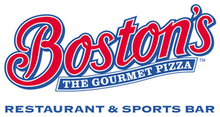 This chain of 51 restaurants in the U.S. was founded in Edmonton, Alberta Canada as Boston Pizza and Spaghetti House on August 12, 1964. By 1970, there were 17 Boston Pizza locations in Western Canada. By 1995, the popularity of Boston Pizza had grown the chain to 95 stores. In 1997, heavy expansion to Eastern Canada had begun. Today there are over 300 Boston Pizza stores in Canada.
In America, Boston Pizza is known as Boston's The Gourmet Pizza. It's U.S. headquarters is in Dallas, TX which is also home to the headquarters of Pizza Inn, Pizza Hut, Chuck E. Cheese's and CiCi's Pizza. Boston's is a leader in the casual dining category of restaurants. It's expanding quickly in America because people love them. And since Boston's is not from Boston, how did they get their name? Boston was a recognizable and established name … Boston Bruins, Boston Red Sox, Boston Celtics, Boston Cream Pie. It was the "Big Leagues." There you go.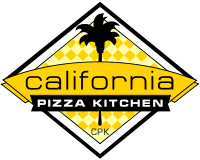 Beverly Hills is the home of numerous Hollywood stars and it is also where one of the world's most popular pizza chains began in 1985. The co-founders were Richard L. Rosenfeld and Larry S. Flax. The chain has expanded to 230 stores and by selling a large portion of CPK to PepsiCo and in turn, PepsiCo selling to a private equity firm, Rosenfeld and Flax fell away from day to day control. After some dismal quarters in 2003. Co-founders Rosenfeld and Flax took back day to day control of California Pizza Kitchen. With their return, their insistence on returning fresh vegetables for pizza toppings returned, something PepsiCo had done away with to save money. The pizza world is glad to have Rick and Larry in charge once more.
Click here to find a California Pizza Kitchen near you
view more of our directory of national pizza chains
Chuck E. Cheese's through DoubleDaves