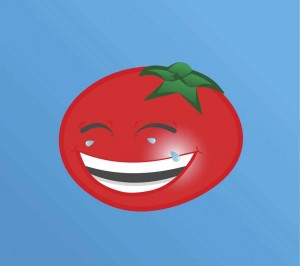 Here is our list of top ten pizza jokes and stories. Enjoy and share and add your own joke too. If your pizza jokes are family friendly we'd love to see you add them in our comment section below. Also, if you love pizza jokes, you may like this book we found called Food Jokes to Tickle Your Funny Bone
. There must be something funny in that book. Possibly even some more pizza jokes.
Thanks,
Brian from PizzaSpotz
.
10. A blonde went to buy a Pizza and after ordering, the assistant asked the blonde if she would like her pizza cut into six pieces or twelve. "Six please" she said, "I could never eat twelve!
9. Why did the man want to enter the pizza business? He wanted to make some dough.
8. Why did the hipster burn his lips? He ate his pizza before it was cool.
7. An American businessman goes to Japan on a business trip, but he hates Japanese food, so he asks the concierge at his hotel if there's any place around where he can get American food. The concierge tells him he's in luck; there's a pizza place that just opened, and they deliver. The concierge gives the businessman the phone number, and he goes back to his room and orders a pizza. Thirty minutes later, the delivery guy shows up to the door with the pizza. The businessman takes the pizza, and starts sneezing uncontrollably. He asks the delivery man, "What the heck did you put on this pizza?"
The delivery man bows deeply and says, "We put on the pizza what you ordered …. pepper only."
6. What does an aardvark like on its pizza? Ant-chovies.
5. What did the angry customer give the pizzeria owner? A pizza his mind.